Paul Loof – Director and Founder
Paul has over 25 years' experience in the field of people and performance including assisting Board, CEO and senior executives with the 'people' element of stra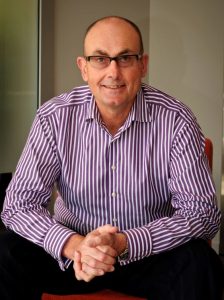 tegy delivery and business performance improvement. He is recognised fo
r his innovative expertise in human capital strategy and implementation and his sharp commercial focus.  In creating Ochre, Paul drew on his experience as an HR Director for leading NZ firm Becca and 5 years as Managing Director (New Zealand) of global human capital consulting firm Watson Wyatt, along with years consulting across  a wide range of sectors including – local government, manufacturing, professional services, forestry, dairy, food, retail, meat, finance and insurance, health, hospitality and entertainment. Contact Paul on  +6421948782  or email:  [email protected]
James Yang – Web Developer
James specialises in front-end development, web user experience and digital media.  Graduating with a Bachelor of Technology from the University of Auckland, James has over 10 years experience in the administration and design of various intranet systems in use across New Zealand.
 Anne Aitken  – Associate
Anne Aitken is a high
ly experienced Human Resources professional who focuses on helping employers strengthen their organisations through working with their people.
Anne's thirty year career has been a mix of internal HR management roles and consulting to clients in many sectors. This means she is quickly able to understand the subtle differences that enable organisations to thrive or just survive. She has worked in the public service, local government, health sector, finance sector and energy sector, as well as consulting for over 18 years.
Qualifications and Memberships: Bachelor's in Social Sciences, Master's in Public Policy, Post Graduate Diploma in Business Studies (HR), Post Graduate Diploma in Dispute Resolution. Professional member and Associate Fellow of the Human Resources Institute of NZ.
Services: Anne's strengths include recruitment, strategy development, change management, employment issue resolution and providing support to individuals on employment matters. Contact Anne on + 64274885181 or email:  [email protected]
Debbie Piggott – Associate
Debbie has extensive experience in HR and change management previously in Auckland and is now based in Taupo. Debbie travels regularly for projects based throughout New Zealand including Auckland, Wellington, Taupo, Central North Island, Nelson, Canterbury and Southland providing change, performance and HR project management advise to a range of clients, for both private and public sector.
Debbie takes a committed, pragmatic and ethical approach, with a wide range of HR area of expertise and knowledge of people and business situations,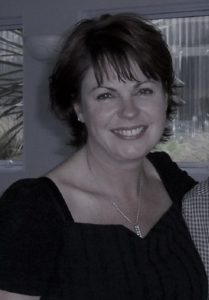 which has provided her with a solid foundation to partner with clients and focus on the achievement of proactive and positive business outcomes. Debbie believes there is an ethical solution to every situation.
Change management, performance management and moving the culture change is Debbie's passion. Her background includes voluntary work in the UK with the Soldiers, Sailors, Airmen's families Association (SSAFA) and the Employment Training Scheme (ETS) for unemployed adults. With her professional human resources background covering a diverse range of industries including hospitality, aviation, manufacturing, healthcare, transport solutions, business intelligence, public sector, fisheries, construction, IT, dairy, insurance and banking.
Qualifications: Post Graduate Diploma of Human Resources, Auckland University
Contact Debbie on + 6421685686 or email:  [email protected]